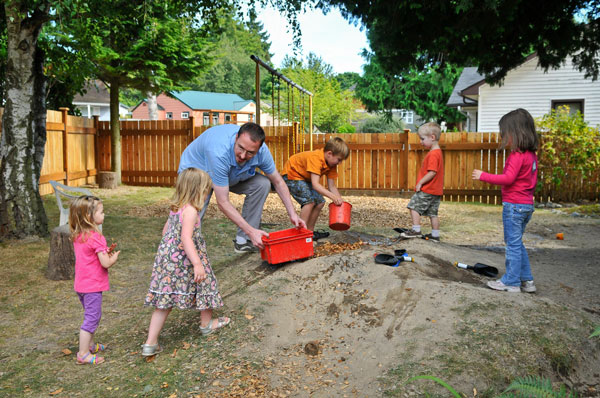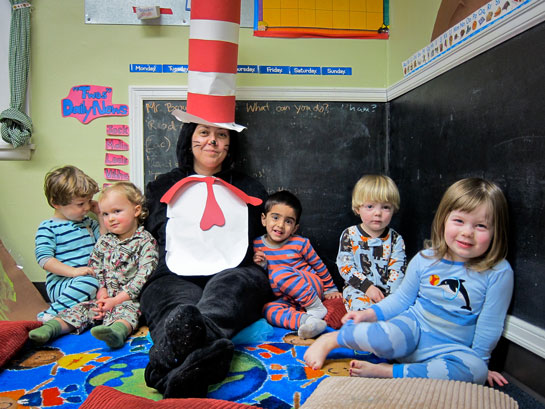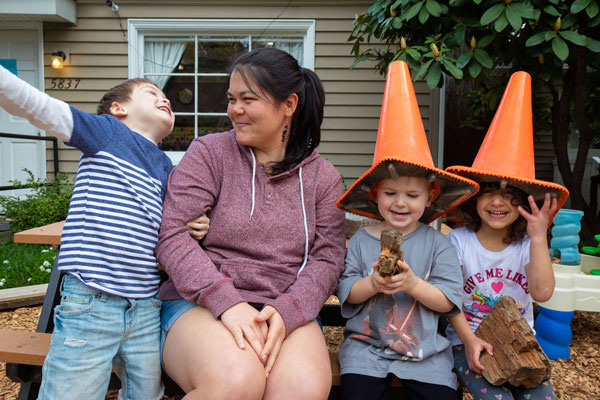 Our Teachers
Our loving and caring teachers have Early Childhood Education backgrounds and degrees, as well as experience with young children. We also have a continuing education program for our teachers, so that they stay current with developments in our field and provide a source of inspiration and fellowship with other educators.
Diana
Young Pre-K Teacher (3 year olds)
Diana has an AA Degree in Early Childhood Education and has been teaching at SPCDC since 1973. The first eleven years she worked with the toddlers. Her hobbies include carpentry, gardening, bird watching, chocolate, and reading. She values the mountains, the silence of a forest, nature, the poems of Robert Frost, classical music, and the sense of humor and logic of anyone under the age of six. Diana is also in charge of the garden and helps the kids plant and harvest vegetables every year.
Klaire
Toddler Teacher (18 month - 2 year olds)
Klaire, originally from Southern California, received her AA in Early Childhood Education and Child Development. In 1998 she started her first full time teaching position while furthering her education in Art and Physics, and fell in love with a world among toddlers. Five years later, after graduation and a solo backpacking trip around Europe, she found her way to the Pacific Northwest, where she found she could explore her artistic, cultural, culinary, social, and musical interests while still enjoying the great outdoors.
As a creator, she loves dabbling in her artwork, getting extravagant with costuming, or whipping up something delicious in the kitchen. She explores cultures by hosting international travelers in her home when not traveling herself. Music is the soundtrack of her life, and she relishes shaking it up on the dance floor or belting out wacky tunes. As a lifelong learner, she is dedicated to ongoing education and advancement in the field. Her slow days are happiest with books, film, hugs, stories, and laughs.
Paul
Pre-K Teacher (4-5 year olds)
Paul began working in the childcare field in 2009 and has been at SPCDC since 2010. He loves working with children, discovering their interests and helping them in their creative endeavors. When not at SPCDC, he works as a music producer, composing music for albums, television and film. Other interests include traveling, DJ'ing, running, movies, and table tennis.
Patti
Afternoon Teacher
Originally from Hawaii, Patti stuck around Washington after receiving her BS in Natural Science from Puget Sound University. She worked as a Camp Naturalist at YMCA Camp Seymour where she taught environmental education classes to students K-6th grade. Her love of the outdoors took her to New York to continue her career in the outdoor education field however she missed the Puget Sound and the mountain ranges so she came back to WA with the intention of redirecting her career goals towards becoming a formal educator for Early Childhood Education and eventually finding an interdisciplinary balance between traditional classroom programs and experiential field class programs. In her free time Patti loves going on hikes, spending time in or on the water, ziplining, and hula dancing.